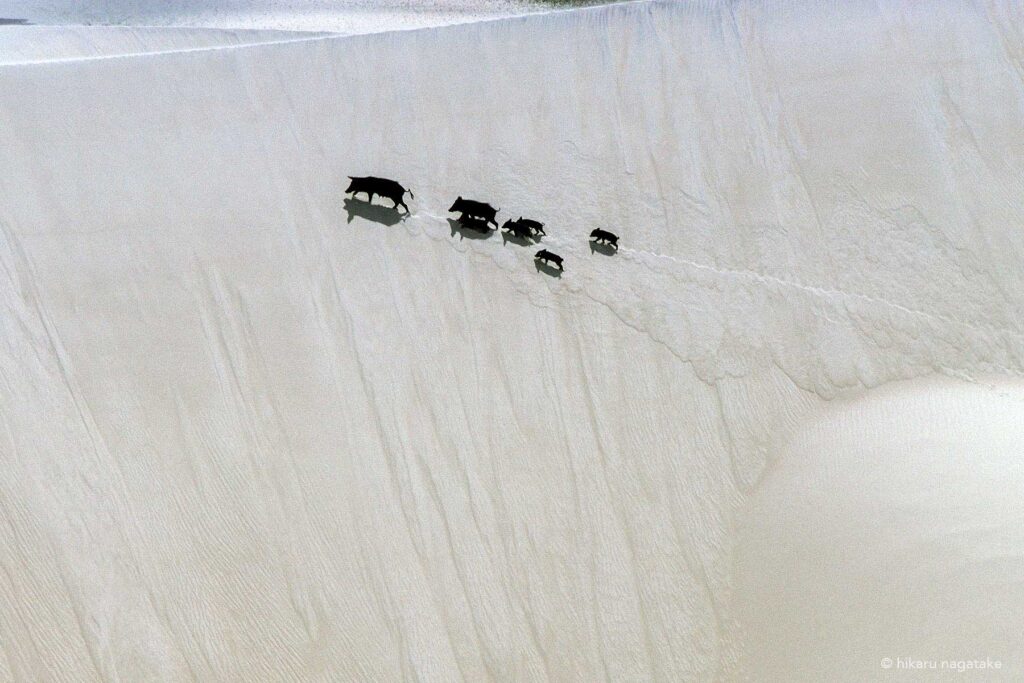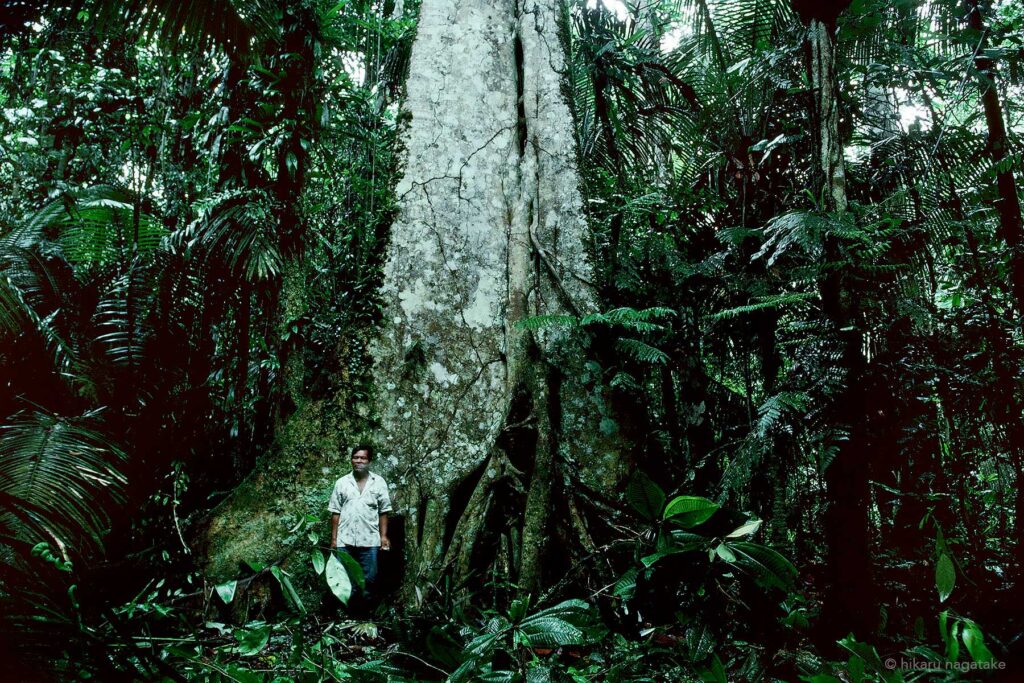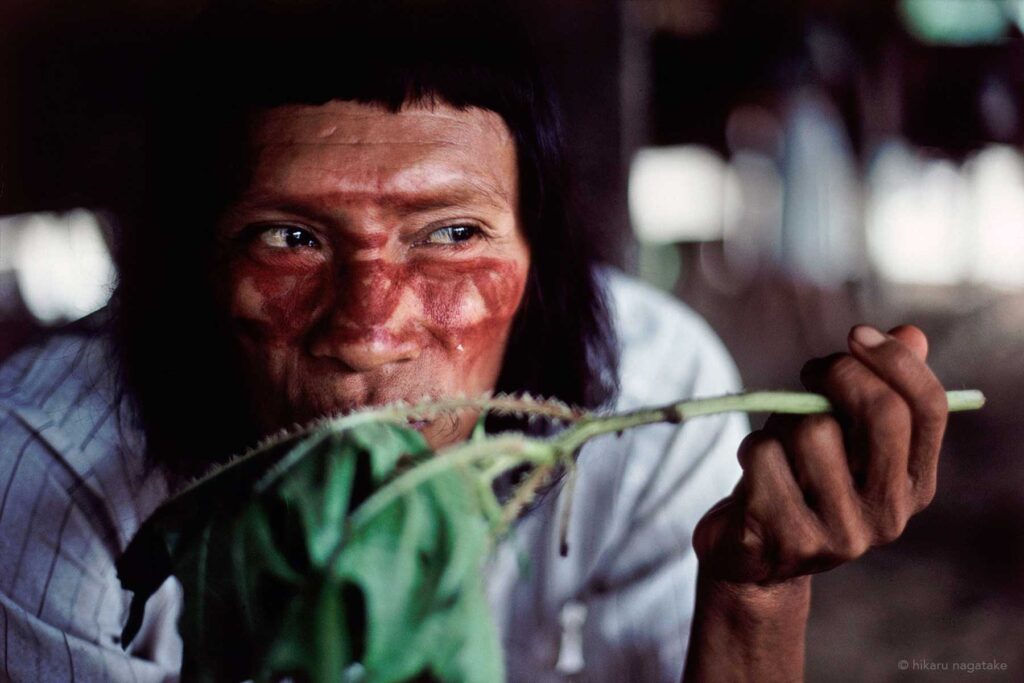 Hikaru nagatake
Traversing the globe and capturing breathtaking imagery, particularly in South America, Hikaru Nagatake presented captivating photo narratives and exhibited them in Japan such as "Deep forest in the Amazon", "Listening to the Wind", "Forest of Baby Elephant", "Wonder Rio", etc.
Hikaru has also authored publications like "Amazon Kampo" and "Magical Herb," which delve into the deep cultural connections between people and the land. Also an authored picture book for children titled "Friends of World 3 – Brazil." Moreover, published translation book of healer of Amazon, and co-authored book.
Since 2000, Hikaru has spearheaded Wonder Eyes Project, a non-profit initiative that encourages children around the world to explore their creativity and imagination through photography, workshops, and exhibitions held in various countries.
Member of Japan Professional Photographers Society (JPS) and Photographic Society of Japan (PSJ).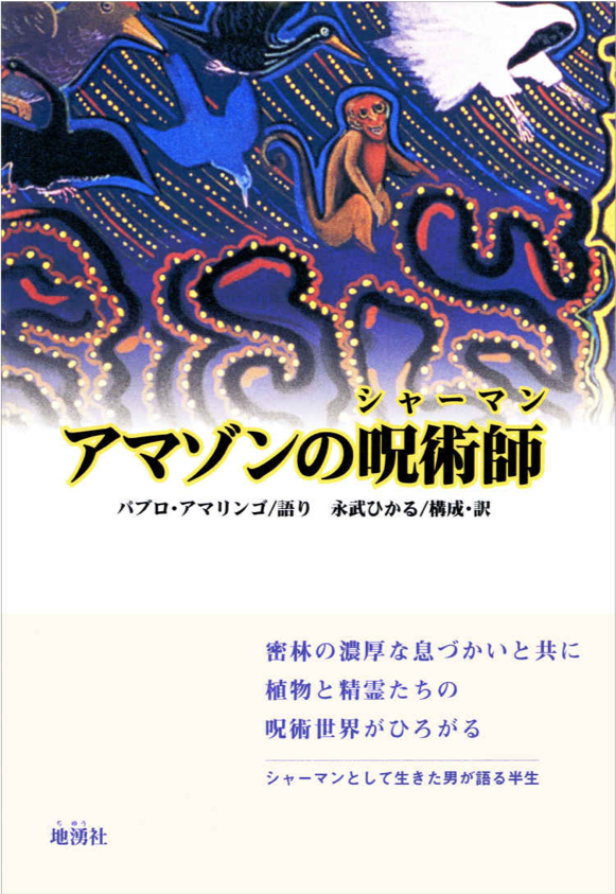 "Shaman in Amazon" *In 2022, republished as digital book
1998 Jiyusha
by Pablo Amaringo translated by hikaru nagatake
Narrative by Pablo Amaringo, ex-shaman of Peruvian Amazon and artist, about the spiritual world and his dramatic life.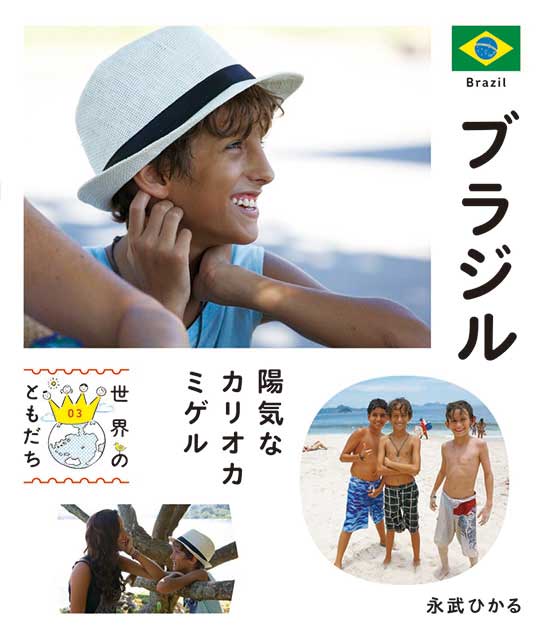 "Friends of the World – Brazil" 2013 Kaiseisha
by Hikaru Nagatake
Picture book for children in Japanese
About the daily life of the "Carioca" (who was born in Rio) kid of Brazil, Miguel, his family and friends, food and house, study and school, through the coverage for a year. One of the books series of 36 countries "Friends of the world" especially for children to know and feel friendly about different world.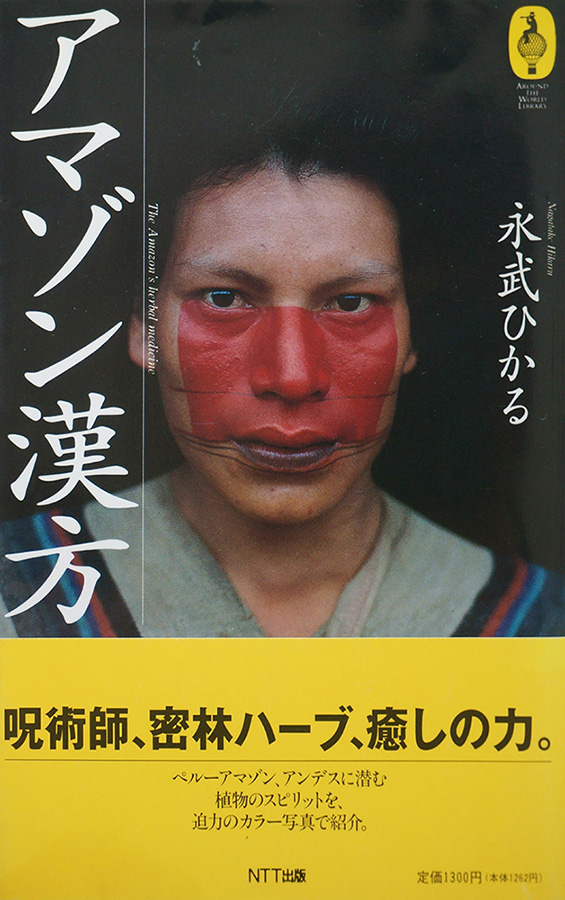 "Amazon Kampo" 1996 NTT-Shuppan
photos and text by hikaru nagatake
About medical plants, spiritual world of healing shaman, traditional culture and environmental change mainly in the Amazon of Peru (and Brazil).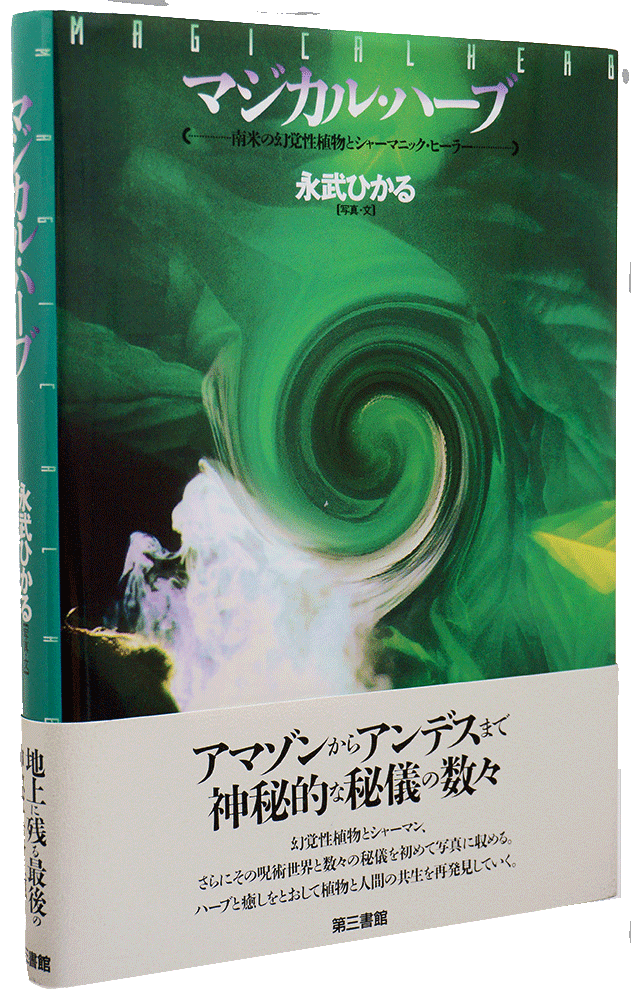 "Magical Herb" 1995 Daisan-Shokan
photos and text by hikaru nagatake
About magical plants, spiritual world of shaman, healing culture through the trips in the Andes and the Amazon of Peru and Brazil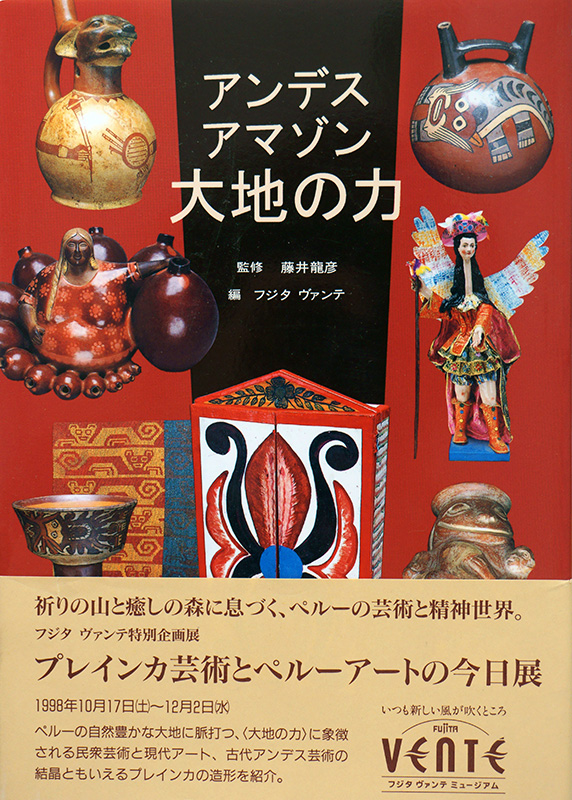 "Power of Andes and Amazon" 1998 Kyuryudo
by coauthors
The book gives you a comprehends view of Peru from different angles, with explanations from distinguished archeologist and anthropologists with lots of pictures that show how art has evolved from ancient Andean cultures to modern-day Peru, and how it connects with the natural world of the Amazon's indigenous people. It also includes some columns and essay by Hikaru , photographer who planned the art exhibition in Tokyo 1988 with the same title of this book. The book is also a catalog of the exhibition.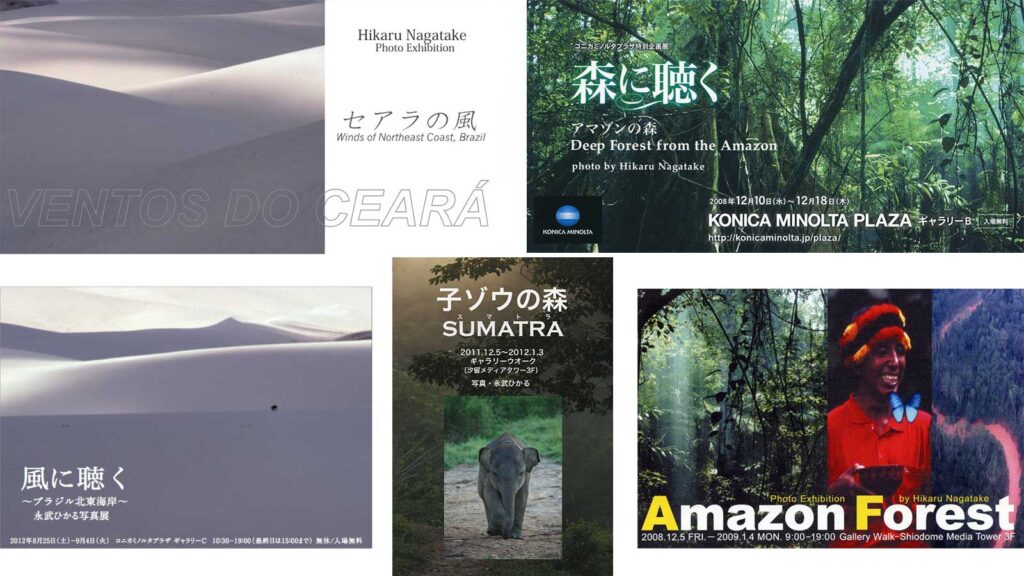 -WONDER RIO Photo Exhibition in Kobe – Carioca Kids × Hikaru Nagatake
Apr-May, Jul-Aug 2016 @Kobe Center for Overseas Migration and Cultural Interaction
Supported by Embassy of Brazil, Kobe City, Kobe City Board of Education, JICA Kansai, Canon Inc.
-WONDER RIO~Brazil May-Jun 2015 @Gallery of Kyoto Univ. of Foreign Studies
-WONDER EYES BRAZIL Hikaru Nagatake × WONDER EYES Photo Exhibition
Apr-Jul 2014 @Photo Oasis of Shiodome Media Tower, Tokyo
-WONDER RIO – Hikaru Nagatake × WONDER EYES Photo Exhibition
Apr-May 2014 @Konicaminolta Plaza, Tokyo
-DEEP FOREST OF AMAZON Nov-Dec 2013 @ Amazon Folk Museum, Tsuruoka
-NORTHERN EAST COAST OF BRAZIL – Listen to the wind Aug-Sep 2012 @Konicaminolta Plaza, Tokyo
-VENTOS DO CEARA (Winds of Northeast Coast, Brazil) Jul 2012 @ Embassy of Brazil, Tokyo
-FOREST OF BABY ELEPHANT OF SUMATRA Jul-Sep @Zoorasia, Yokohama
-FOREST OF BABY ELEPHANT OF SUMATRA Dec 2011-Jan 2012 @Gallery Walk of Shiodome Media Tower, Tokyo
-SUMATRA FOREST – Forest Calling a part of the exhibition WWF x Wonder Eyes
Sep 2010 – May 2011 @9 salons of Montbell in Japan
-DEEP FOREST FROM THE AMAZON Dec 2008 @Konicaminolta Plaza, Tokyo
-AMAZON FOREST Dec 2008 – Jan 2009 @Gallery Walk of Shiodome Media Tower, Tokyo
-MEET THE SPIRITS 2003 @Konica Plaza, Tokyo
-FROM THE LAND OF INDIGENOUS AUSTRALIA 2002 @International Library of Children's Literature
-WONDER EYES in Uzbekistan 2002 @Samarkand
-WONDER EYES – East Timor 2000 @Photo Koyo, Tokyo
-JOURNEY OF THE UPPER AMAZON OF PERU 1998 @Fujita Vente, Tokyo
-SPIRIT OF AMAZON 1997 @Gallery of Kyoto Univ. of Foreign Studies
-MAGICAL HERB 1997 @ Gallery Trax, Yamanashi
-SPIRIT OF AMAZON 1997 @Gallery Le Deco, Tokyo
-A JOURNEY OF PERU 1996 @Fujita Vente, Tokyo
-MAGICAL HERB 1995 @ Canon Salon, Tokyo
.
WONDER EYES PROJECT https://www.wondereyes.org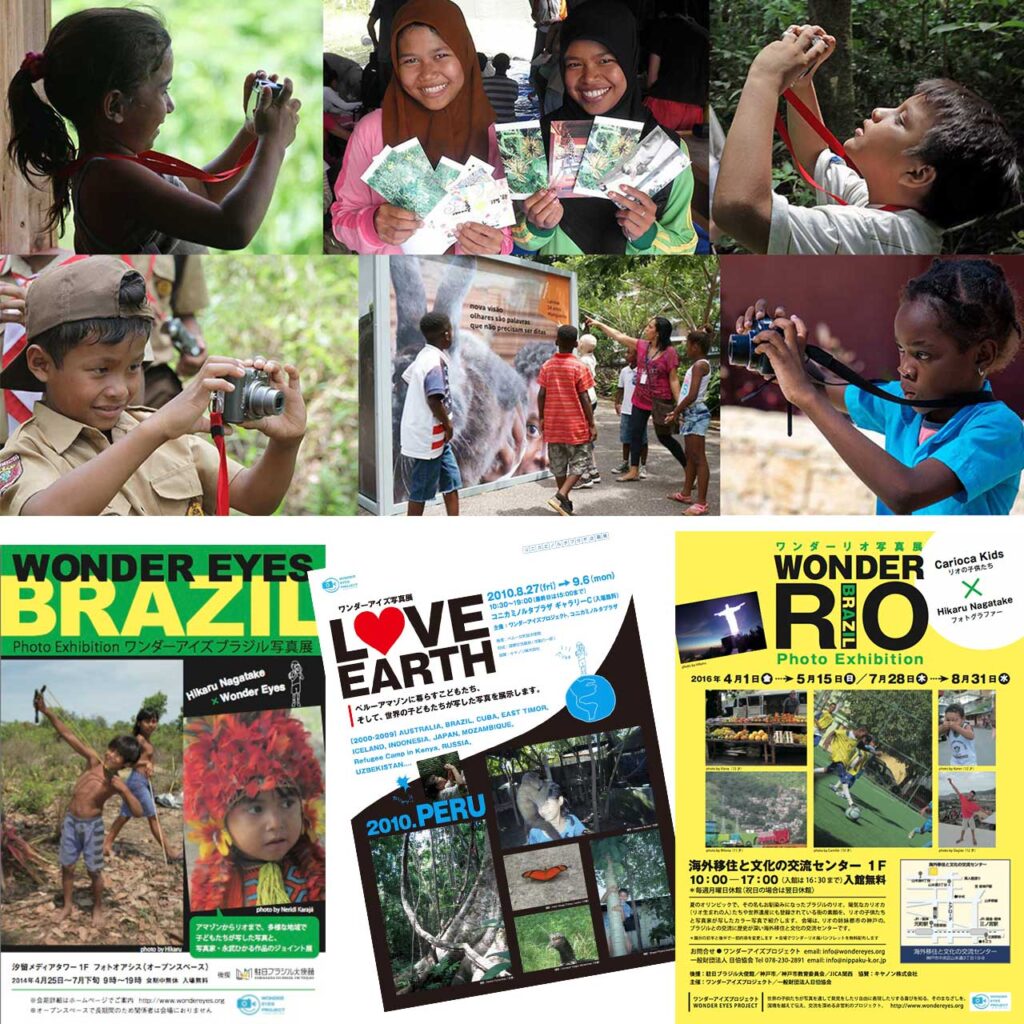 Wonder Eyes Project is a nonprofit, educational, and artistic endeavor for children, initiated by photographer Hikaru Nagatake, based in Japan. At the workshops, using basic cameras, children snap photos and trade them with their peers. The mission of the initiative is to instill a sense of joy and happiness in youngsters by promoting creativity and communication, while also broadening their visual acuity and fostering a sense of wonder as they commune with nature, or explore the intricacies of culture and society. Additionally, their pure outlook and unique perspectives aid in comprehending diverse cultures, and will play a significant role in global cultural exchange for future generations.
The initial project commenced in East Timor in 2000, during the aftermath of a conflict, while Hikaru documented comprehensively. Subsequently, this project expanded, encompassing workshops, photo exhibitions, and cultural exchange across 13 countries and regions worldwide (Australia, Brazil, Cuba, East Timor, Iceland, Indonesia, Japan, Kenya, Mozambique, Peru, Russia, Uzbekistan, etc).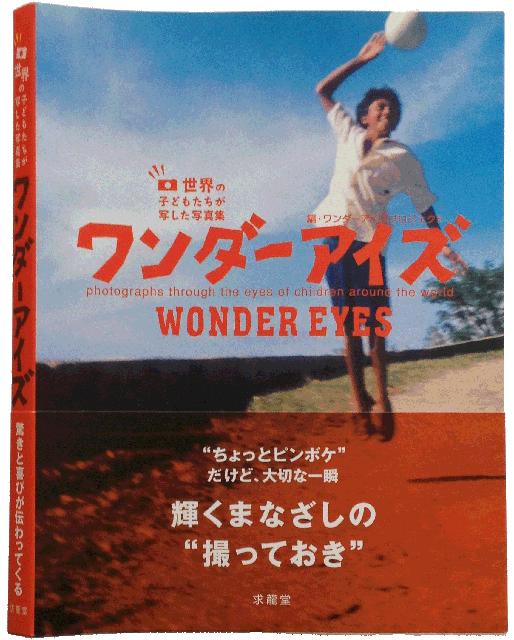 Project's publication
"WONDER EYES – photos by the children of the world" 2005 Kyuryudo
Compilation of WONDER EYES PROJECT
photos taken by the children of East Timor, Uzbekistan, Australia, Brazil, Mozambique and Japan(Ginza/Tokyo, Tokunoshima/Kagoshima)
PAECF – Peruvian Amazon Eco-Culture Fellowship (1992〜1998)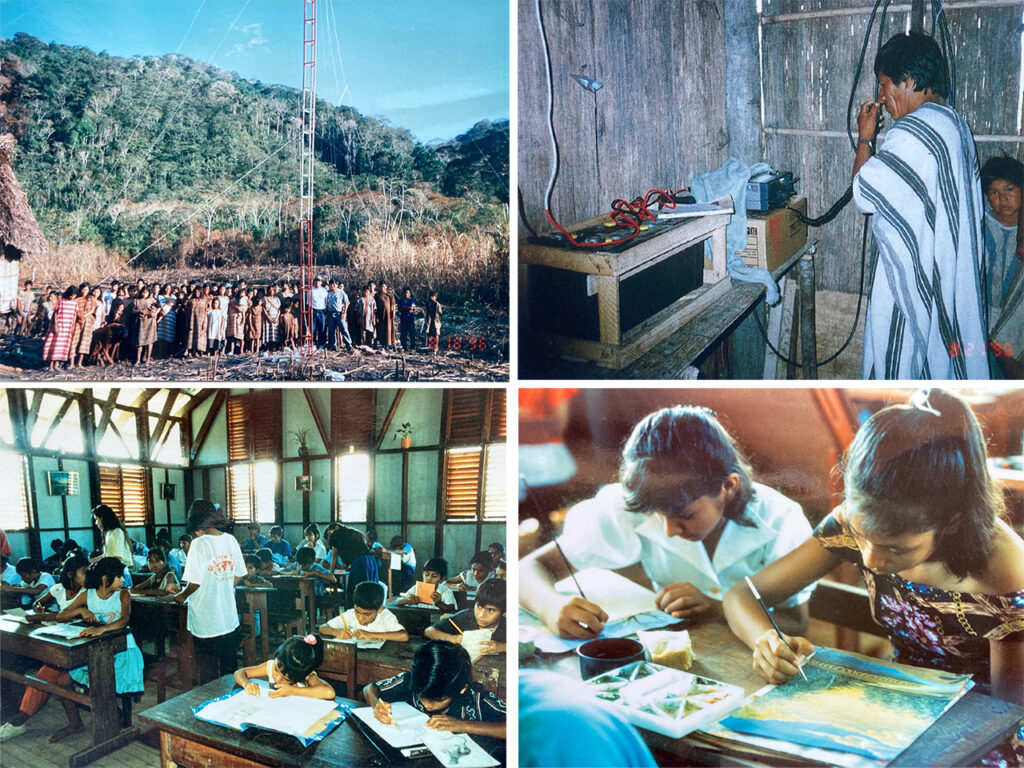 Hikaru Nagatake directed and organized PAECF, a non-profit project in Japan from 1992 to 1998 with the aim of raising awareness and supporting initiatives related to the Peruvian Amazon. The project comprised various activities, including multiple exhibitions showcasing the artwork of Peruvian Amazon's children, as well as supporting environmental education at an art school in Pucallpa, providing emergency community support for radio installation in Gran Pajonal and Ene river, delivering essential medical supplies in the northern region, among other endeavors.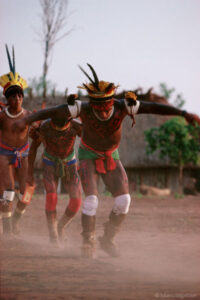 coverage
workshop
exhibition
project planning and direction